Hi, welcome to Buffyverse Wiki! Thanks for your edit to the Daniel Osbourne page.
Please leave a message on my talk page if I can help with anything! -- Gonzalo84 (Talk) 08:13, 8 August 2009
Recent edit
Edit
When editing character articles it is forbidden to mention "in this episode". Information must be written in past tense and using "in-universe" POV, as if events were real, not part of a tv show.--Gonzalo84 17:47, February 3, 2012 (UTC)
Hi Skull For the article "Alan Duffy", have you a image where he is into a four-armed version of himself ? I don't manage to find one.
Past tense ? No problem
Magical energy being radiated
Edit
Okay, I admit that the word "radiate" probably wasn't the best one to use. I was simply trying explain it in a way that understandable, at least it seemed so to me at the time. When I said that werewolves "radiated" magical energy, I really meant that they could be detected along with Slayers, Witches and pretty much any other supernatural being. If you want to edit the Magic so that it's accurate enough, please do so. I'm happy that you came to talk to me about this so any confusion can be dealt with.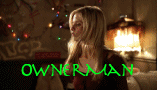 03:05, April 11, 2014 (UTC)
Don't worry. I did it.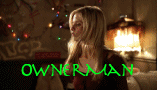 08:01, April 22, 2014 (UTC)
Community content is available under
CC-BY-SA
unless otherwise noted.