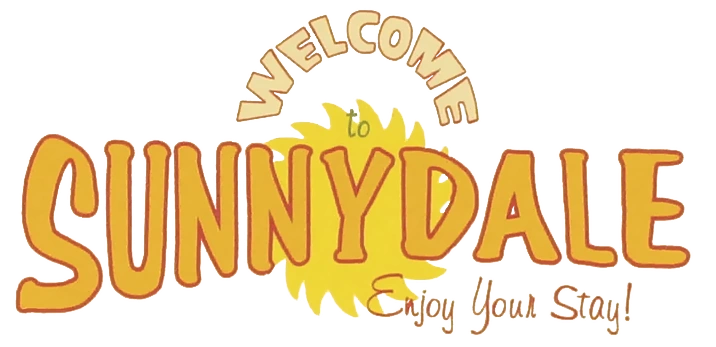 The Buffyverse Wiki is a collaborative encyclopedia for everything related to Joss Whedon's Buffy the Vampire Slayer and its spin-off Angel. The wiki format allows any registered user to create or edit any article, so we can all work together to create a comprehensive database for Buffyverse fans.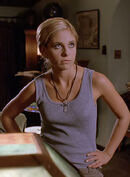 Buffy Summers was a Slayer and the alternate timeline counterpart of Buffy, sent to Cleveland instead of Sunnydale. When Cordelia Chase wished to Anyanka that Buffy had never moved to Sunnydale, the vengeance demon transported her to a reality in which the absence of the Slayer had allowed the town to be dominated by vampires. Nonetheless, Buffy was eventually summoned there, where Rupert Giles told her his theory that she was supposed to have come to Sunnydale two years earlier, but her destiny had been altered. Buffy dismissed Giles' claims, but agreed to go against the town's king vampire, the Master.

Read more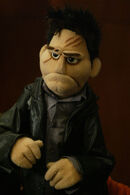 "Smile Time" is the fourteenth episode of the fifth season of Angel television show, and is the 102nd episode in the series. Written by Ben Edlund and Joss Whedon, and directed by Ben Edlund, it originally broadcast on February 18, 2004 on The WB network. When a popular children's show begins to steal the life forces of children by hypnotizing them, Angel goes directly to the studio to uncover the evil doings. Upon entering the building, Angel triggers a spell that transforms him into a puppet. In a race against time, puppet-Angel and company must find a way to reverse the spell, save the lives of hundreds of children and return Angel to his normal vampire state. Meanwhile, Nina, the werewolf Angel befriended, returns to declare her romantic intentions, but puppet-Angel is too embarrassed to reciprocate.

Read more
Community content is available under
CC-BY-SA
unless otherwise noted.